Former Congress president Sonia Gandhi's son-in-law Robert Vadra has said that his wife Priyanka Gandhi would be "very good" in Parliament and hoped that the party plans better for her.
"She should be in Lok Sabha for sure. She has all the qualifications for it. She would be very good in Parliament and she deserves to be there. I hope that the Congress party accepts and plans better for her," he told PTI.
Vadra also hit out at Union Minister for Women and Child Development Smriti Irani for linking his name with business tycoon Gautam Adani while speaking in Parliament. During a debate on the no-confidence motion in Parliament, Irani displayed a picture of Vadra with Adani.
Vadra said he keeps away from politics but "I will speak to fight for my name because if there is anything they say they have to prove it".
"I challenge them that if they are going to take my name and 'you are going to bring my photograph, please show me something that I have done with Mr Adani. And if there is any wrongdoing I will deal with it and if not, they have to apologise and will have to take it back," he said.
Also Read | Indore police file FIR after Priyanka Gandhi Vadra's social media post on '50% commission government'
"We have a picture of our very own prime minister sitting in Adani's plane. Why should not we ask questions about that and what Rahul (Gandhi) has been asking? And why these questions are not answered," he said.
Vadra said champion women wrestlers were protesting in Delhi for their rights, but Irani as the union minister for women and child development never went to meet them and hear out their grievances.
Advertisement
"I did not see Smriti Irani meet them and take up their issues. Manipur has been burning and this minister (Smriti Irani) has to bring up some kind of negative thing about me. I am not even in Parliament," he said.
"Since this government came to power, they always come up with something against me whenever they are cornered and they want to digress from real issues… but they have never been able to prove anything against me," he said.
On the opposition alliance, he said, the Congress has joined the INDIA bloc and it will give them (the BJP-led NDA) a good fight in the 2024 Lok Sabha elections.
Advertisement
"I feel INDIA is a very good title. We are going to make India great again. The BJP government has destroyed India," he said. "I am very hopeful. And I think and I hope the citizens of the country give this group a chance to make India better again, secular again, progressive again and… united again." He also asked why Prime Minister Narendra Modi has not visited Manipur so far and why he talked in a "derogatory way" about the state during his speech in parliament.
"Those shocking videos need to be sent to the prime minister again to show what is happening in Manipur," Vadra said, referring to the video of two women being paraded naked in the state.
Most Read 1 Gadar 2 box office collection day 4: Sunny Deol film records biggest Monday collections of all time, nets a total of Rs 173 cr 2 Bigg Boss OTT 2 Finale Live Updates: Elvish Yadav wins Salman Khan's show, Abhishek Malhan shares message from hospital 3 Happy Independence Day 2023: Wishes Images, Whatsapp Messages, Status, Quotes, and Photos 4 OMG 2 box office collection day 4: Pankaj Tripathi-Akshay Kumar film delivers better Monday than opening Friday, earns Rs 55.1 cr 5 Jailer box office collection Day 5: Rajinikanth film set to cross Rs 350-crore mark worldwide on Independence Day
"It is definitely a very sensitive matter. The prime minister himself should look into what is happening in Manipur. They have their government there. They need to resolve the matter or let another party handle it," he said.
On the suspension of opposition MPs from Parliament, he said it shows a complete misuse of power by the ruling dispensation.
Also Read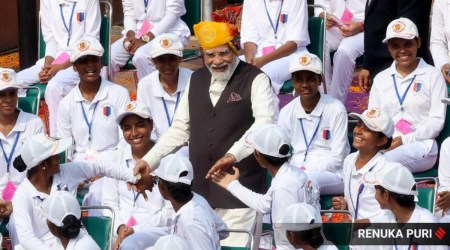 Narendra Modi Independence Day Speech Live Updates: India now identified ...
Govt SOP for Judges: Do not name officials for court panels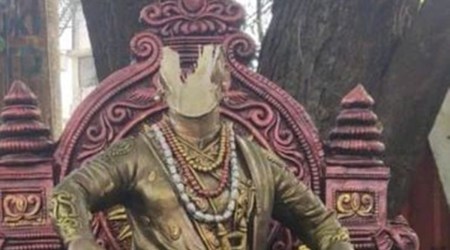 Shivaji statue vandalised in Goa, police initiate inquiry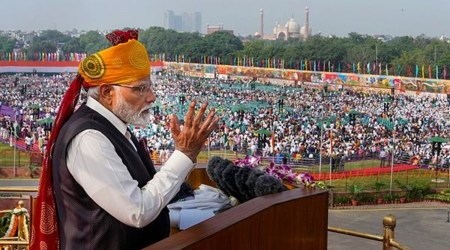 'Will return to Red Fort next year': In Independence Day speech, PM Modi ...
"As they use central agency on (opposition party) people, they use the suspension tactics," he said.