Sam Stosur thinks that Melbourne may re-name its courts. (Source: AP)
Samantha Stosur says Margaret Court is "digging a very big hole for herself" with her comments about same-sex marriage and the lesbian, gay, bisexual and transgender community.
Court won a record 24 Grand Slam singles titles in the 1960s and 1970s and is now a Christian pastor. In a letter published in The West Australian newspaper last week, Court wrote that she would stop flying Qantas "where possible" because the Australian airline "has become an active promoter for same-sex marriage."
The 74-year-old Court has been a critic of homosexuality for decades, and she expanded her comments in a Christian radio station interview this week.
"I think she's digging a very big hole for herself at the moment. And for whatever reason, she wants to keep talking about it," Stosur said Friday after beating American qualifier Bethanie Mattek-Sands 6-2, 6-2 in the third round of the French Open.
Martina Navratilova wrote an open letter this week criticizing Court and recommending that tennis officials rename the arena that bears the Australian great's name at Melbourne Park, home to the Australian Open.
Stosur, an Australian who won the 2011 U.S. Open, thinks that might need to happen.
"I think if it continues down this road, then maybe there may be no other option but to do that," Stosur said.
She also backed Navratilova.
Advertisement
"I actually really like the column that Martina Navratilova wrote the other day," Stosur said. "It's about the tennis, but it's also about who you are. And I think if there's not a nice light in that, then why should there be that name up in lights."
At the French Open earlier this week, British player Andy Murray also rejected Court's comments.
Also Read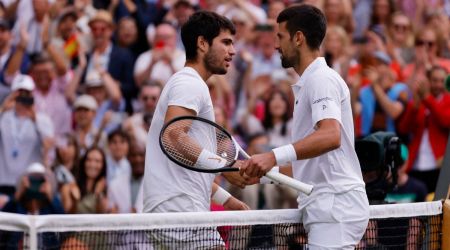 Novak Djokovic and Carlos Alcaraz set to meet again in group stage of Dav...
Watch: Jannik Sinner wins a 46-shot rally against Tommy Paul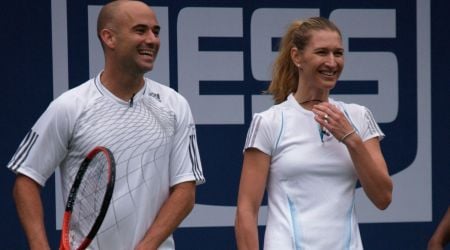 Does Steffi Graf ever age? Husband Andre Agassi has the perfect reply
Boris Becker's wife terms the tennis great as 'a devil'
"I don't see why anyone has a problem with two people who love each other getting married. If it's two men, two women, that's great. I don't see why it should matter. It's not anyone else's business," the No. 1-ranked Murray said.